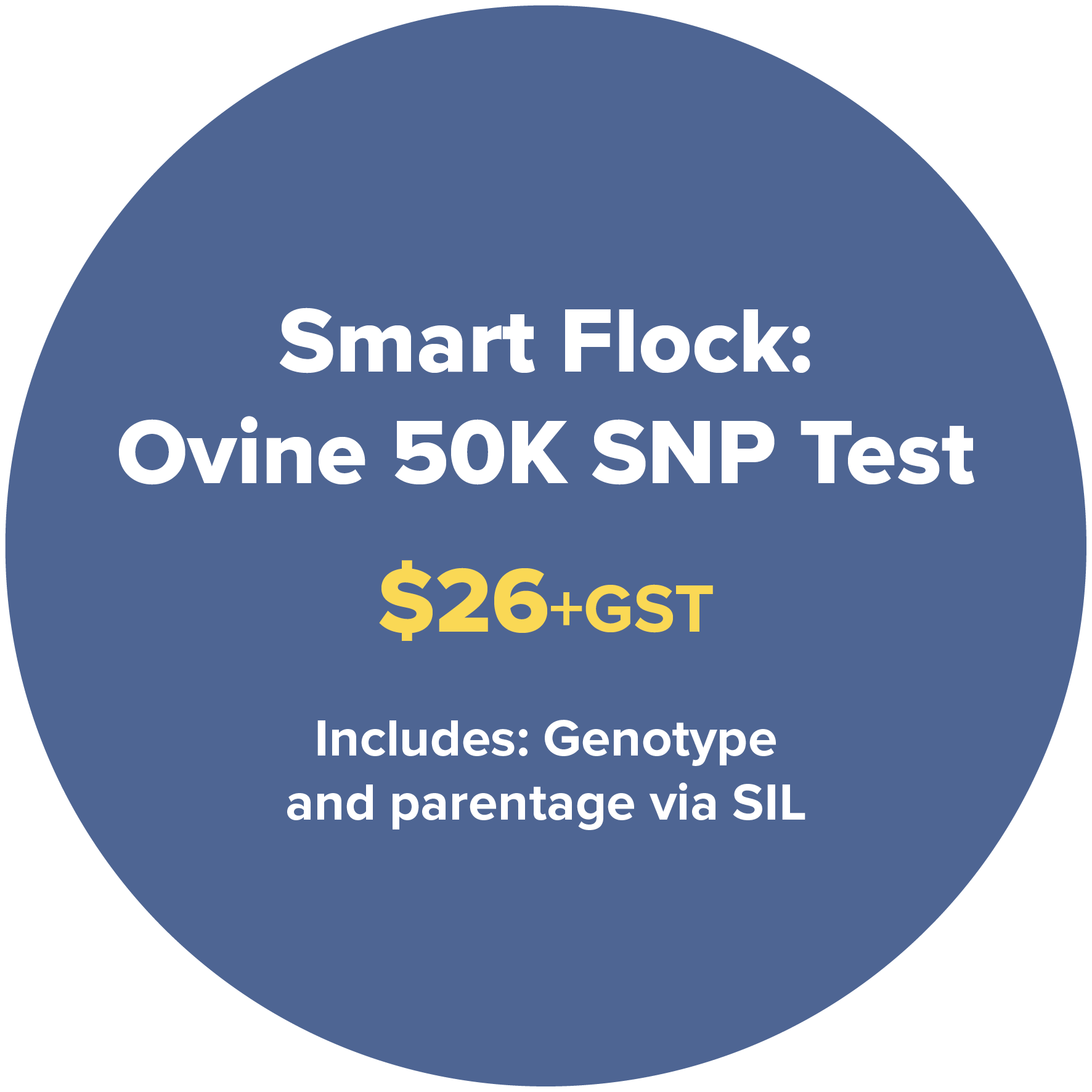 DNA Testing
Take your flock to the next level by using our newest genetic test Smart Flock.
With more than 54,000 SNPs it delivers a high-density DNA test that aligns with the SIL evaluation.

Highest accuracy

Highest reliability

All sheep breeds

Parentage and genotype results
All Smart Flock parentage results and genotypes will be loaded into SIL by our amazing SIL Bureau partners neXtgen agri.
Maximise your flock like never before with Smart Flock.